1
How to use our extension
Auto Copy

Welcome to Auto Copy
---
Thank you for installing and using our extension
---
Features:
This extension allows you to automatically copy selected text to the clipboard. It has many configurable options. When the text on a website is selected using the mouse it will automatically be copied to the clipboard. This helps you to save having to right click and choosing the option "copy selected text". After you install this extension, please refresh any open Chrome tabs/close and reopen Google Chrome in order for it to work.
To begin using this extension, click on the extension icon to activate the software. Once you have clicked on the software icon, simply highlight the text you want to copy and you can paste it without having to press "Control + C". This extension allows you to save some time if you need to do a lot of copy and pasting for your job/homework.
How do you auto copy and paste in Windows 10?
Windows 10 offers a new way to copy and paste text. Rather than holding down the Ctrl key and dragging your mouse, you can simply press and hold the Ctrl key while dragging with your right mouse button. This method is more intuitive for many people, but it does have some limitations.
If you want to copy an image or other non-text object in Windows 10, you'll have to use the traditional Ctrl+C keyboard shortcut. But there are other ways to make copying text easier with AutoCopy.
How do you auto copy and paste in Windows 10? Here's how:
Press Ctrl+Shift+V to copy selected text into clipboard memory. Then press Alt+Insert (or F2) to paste from clipboard memory into the document.
To enable automatic copy and paste on Windows 10, follow these steps:
Open Ease of Access Center by typing ease of access in the taskbar search box or by clicking the Start button and selecting Settings > Ease of Access > Ease of Access Center.

Click on Make Copying Easier to open the options window. Under "When Copying Text on Screen," select On Screen Keyboard. This will display a virtual keyboard whenever you select text on screen for copying (or pasting).

Click Apply and Close (or leave this window open if you want to customize your settings further).
Tutorial:
Install the Extension
After installing the extension, click on the icon on the toolbar.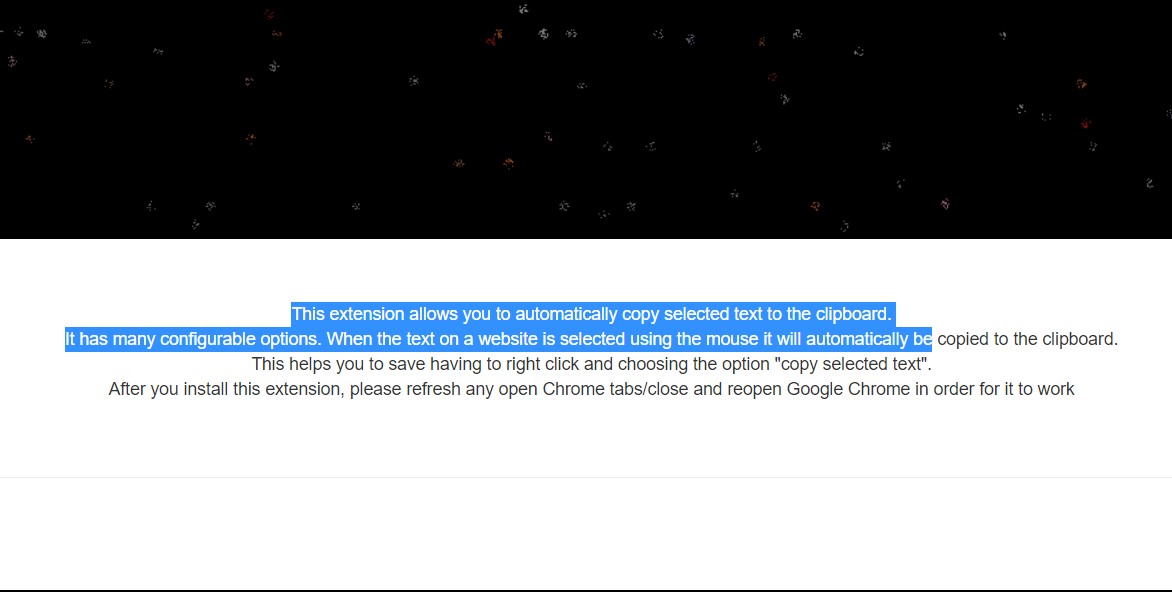 ---
Have you always needed to copy a lot of text from a webpage to another software program like Skype/Word document etc? Just install our extension today.
Install Auto Copy from Chrome Web Store